Main content
Puzzle for Today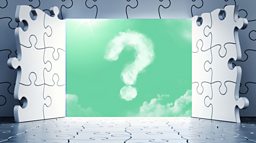 Puzzle No. 455 – Wednesday 10 April
In schools across the UK, exam season is around the corner so the Easter holidays are a key time of revision for students. In the Maths Appeal GCSE revision podcast, Susan and Bobby spend one third of the episode discussing revision tips and half as much time explaining the new Maths GCSE curriculum. What percentage of the episode does this leave for the rest of their GCSE revision discussions?
Today's #PuzzleForToday has been set by Bobby Seagull and fellow maths teacher Susan Okereke, who are both co-hosts of the Maths Appeal podcast.


More fiendish brain-teasers and quizzes on BBC Radio...